Fire Safety Alarms, Inc. (FSA), is a well established fire alarm company founded by several Chief Officers of the New York Fire Department in 1979.
The company was originally located in Manhattan when the scope of work was confined to fire protection consulting services with high-rise commercial buildings. We specialized in obtaining waiver/modifications of Local Law 5/73, preparing timetables of compliance, and conducting assessments of high rise properties.
In 1981, FSA moved to Jersey City and expanded operations to include fire protection engineering, fire alarm design, inspection and fire alarm installation pursuant to the High Rise Fire Safety Law known as Local Law 5/73.
FSA is licensed by the State of New York for Security and Fire Alarm Systems, License No.12000028978, and the State of New Jersey, License # 34FA00134400. Our technicians hold required FDNY certificates of fitness and/or N.I.C.E.T. certification.
FSA expanded to provide emergency exit lighting design & installation pursuant to Local Law 16/84.
FSA relocated to 555 Summit Avenue in Jersey City & expanded operations.
FSA became a Strategic Partner of Edwards System Technologies (EST) giving us access to top of the line life safety products.
FSA was awarded NYC Fire Department Special Commendation for establishing continuing education for FDNY Field Inspectors and Plan Examiners.
FSA celebrated it's 40th year in business.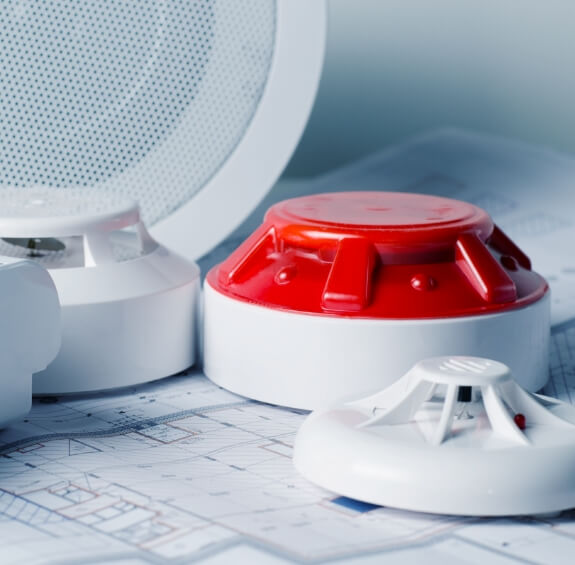 "Customers will never love a company until the employees love it first."
That's a quote from Simon Sinek that we repeat here at FSA all the time. Our customers are valued but our employees are the lifeline of our company. We take pride in who we hire and who we send out to work in the buildings & properties we service.
Our mission is to provide the best customer service humanly possible. Since 1979, Fire Safety Alarms, Inc. (FSA) has made itself available to clients, customers and their agents who have rewarded us with repeat business.
In all cases, we provide quotations, begin work and complete jobs in a timely manner. FSA installation and technical crews are properly trained and hold all required certifications. Our service and maintenance program of fire alarm systems is without parallel in our industry.